The Modern Idolatry
All the various forms of modern idolatry have one thing at their core: self. We no longer bow down to idols and images. Instead we worship at the altar of the god of self. This brand of modern idolatry takes various forms. Check also this site.
1. Money and Materialism
The love of money is root of all forms of evil (1Tim 6:10).
Saul was rejected as king of Israel for coveting the possession of his enemy and so is Achan.
1 Sam 15:20-22
"But I did obey the LORD," Saul said. "I went on the mission the LORD assigned me. I completely destroyed the Amalekites and brought back Agag their king. The soldiers took sheep and cattle from the plunder, the best of what was devoted to God, in order to sacrifice them to the LORD your God at Gilgal."
But Samuel replied: "Does the LORD delight in burnt offerings and sacrifices as much as in obeying the voice of the LORD? To obey is better than sacrifice, and to heed is better than the fat of rams."
And on Achan:
Josh 7:20-21
Achan replied, "It is true! I have sinned against the LORD, the God of Israel. This is what I have done: When I saw in the plunder a beautiful robe from Babylonia, two hundred shekels of silver and a wedge of gold weighing fifty shekels, I coveted them and took them. They are hidden in the ground inside my tent, with the silver underneath."
Their sins caused them their downfall. We worship at the altar of materialism which feeds our need to build our egos through the acquisition of more "stuff." Our homes are filled with all manner of possessions. We build bigger and bigger houses with more closets and storage space in order to house all the things we buy, much of which we haven't even paid for yet. Most of our stuff has "planned obsolescence" built into it, making it useless in no time, and so we consign it to the garage or other storage space. Then we rush out to buy the newest item, garment or gadget and the whole process starts over. This insatiable desire for more, better, and newer stuff is nothing more than covetousness. The tenth commandment tells us not to fall victim to coveting: "You shall not covet your neighbour's house. You shall not covet your neighbour's wife, or his manservant or maidservant, his ox or donkey, or anything that belongs to your neighbour" (Exodus 20:17). God doesn't just want to rain on our buying sprees. He knows we will never be happy indulging our materialistic desires because it is Satan's trap to keep our focus on ourselves and not on Him.
2. Love of Self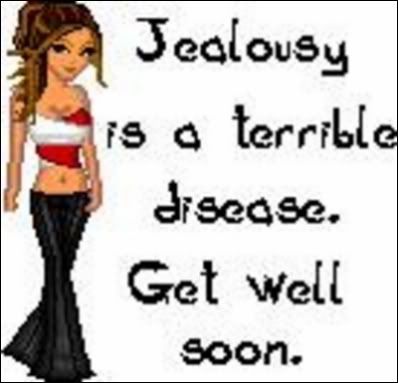 Second, we worship at the altar of our own pride and ego. This often takes the form of obsession with careers and jobs. We are driven by jealousy to our peers who become successful. And so we want to be better than them. Millions of men—and increasingly more women—spend 60-80 hours a week working. Even on the weekends and during vacations, our laptops are humming and our minds are whirling with thoughts of how to make our businesses more successful, how to get that promotion, how to get the next raise, how to close the next deal. In the meantime, our children are starving for attention and love. We fool ourselves into thinking we are doing it for them, to give them a better life. But the truth is we are doing it for ourselves, to increase our self-esteem by appearing more successful in the eyes of the world. This is folly. All our labours and accomplishments will be of no use to us after we die, nor will the admiration of the world, because these things have no eternal value. As King Solomon put it, "For a man may do his work with wisdom, knowledge and skill, and then he must leave all he owns to someone who has not worked for it. This too is meaningless and a great misfortune. What does a man get for all the toil and anxious striving with which he labors under the sun? All his days his work is pain and grief; even at night his mind does not rest. This too is meaningless" (Ecclesiastes 2:21-23).
3. Idolizing other People


Third, we idolize mankind—and by extension ourselves—through naturalism and the power of science to the point of worshipping. This gives us the illusion that we are lords of our world and builds our self-esteem to godlike proportions. We idolize movie stars, singers and famous personalities more than we idolize God. John Lennon was right when he said they were more popular than Jesus Christ. We thought that the actors and actresses from Hollywood are superior people. We want to look like them, act like them, buy the things they buy and use the things they use. Their lifestyles became bad examples of the young generations. Promotion of products by actors and famous people has become a multi-billion dollar industry. We spent more time keeping updated with the lives of our idols than what we spent time with God.
People are seeking images of power and comfort. That's why we have Superman, Batman, Spiderman movies that became very popular entertainments. We want to make a godly figure in human form through the movies. This is no different from the Israelites melting gold to form a golden calf to worship because they want to create a figure to idolize. We do the same things today.
The Oscar and Academy Awards honour films, actors and actresses for their performance and reward them with an image of gold. Other countries have their own versions. Yet, we do not have any institution who honours God with at least the same level of grandeur, pomp and honour.
4. The Love of Food

The Bible has full of teaching about extreme desire of or worry about food.
Phil 3:18-19
For, as I have often told you before and now say again even with tears, many live as enemies of the cross of Christ. Their destiny is destruction, their god is their stomach , and their glory is in their shame. Their mind is on earthly things.
Over the years, studies show that people are becoming more obese than ever before. There so much food, all kinds and delicious but we should not be living on eating alone. Many people even Christians forget that too much craving for food is a sin. Jesus described those people as "pagans" or people not knowing God.
Matt 6:31-32
So do not worry, saying, 'What shall we eat?' or 'What shall we drink?' or 'What shall we wear?' For the pagans run after all these things, and your heavenly Father knows that you need them.
1 Cor 6:12-13
"Everything is permissible for me"-but not everything is beneficial. "Everything is permissible for me"-but I will not be mastered by anything. "Food for the stomach and the stomach for food"-but God will destroy them both.
Obesity rates in the U.S. have skyrocketed, and childhood diabetes brought on by overeating is epidemic. The self-control we so desperately need is spurned in our insatiable desire to eat, drink, and medicate more and more. We resist any effort to get us to curb our appetites, and we are determined to make ourselves the god of our lives. This has its origin in the Garden of Eden where Satan tempted Eve to eat of the tree with the words "you will be like God" (Genesis 3:5). This has been man's desire ever since—to be god and, as we have seen, the worship of self is the basis of all modern idolatry.
5. Immorality
All idolatry of self has at its core the three lusts found in 1 John 2:16:
"For all that is in the world, the lust of the flesh, and the lust of the eyes, and the pride of life, is not of the Father, but is of the world."
The lust of the flesh is the other side of the coin of the love of money. So many people want to get rich just to satisfy their lust. These days, the word divorce is a very common thing. We are no longer surprised with famous people divorcing but we are surprised when they remain with their partners until their silver anniversary! So many people today just want relationships but don't want to have families. And after they had enough they change their partners as easy as changing clothes. That is true now for both men and women.
6. Love of Vices
Finally, and perhaps most destructively, we worship at the altar of self-aggrandizement or the fulfillment of the self to the exclusion of all others and their needs and desires. This manifests itself in self-indulgence through alcohol, drugs, and food. Those in affluent countries have unlimited access to alcohol, drugs (prescription drug use is at an all-time high, even among children), and food.
If we are to escape modern idolatry, we have to admit that it is rampant and reject it in all its forms. It is not of God, but of Satan, and in it we will never find fulfillment. This is the great lie and the same one Satan has been telling since he first lied to Adam and Eve. Sadly, we are still falling for it. Even more sadly, many churches are propagating it in the preaching of the health, wealth, and prosperity gospel built on the idol of self-esteem. But we will never find happiness focusing on ourselves. Our hearts and minds must be centered on God and on others. This is why when asked what is the greatest commandment, Jesus replied, "Love the Lord your God with all your heart and with all your soul and with all your mind" (Matthew 22:37). When we love the Lord and others with everything that is in us, there will be no room in our hearts for idolatry.
How to attain an idol-free life?
The modern world has far so many forms of pleasures and temptations than the biblical times which are being used by Satan to draw us from becoming God-focused in our daily lives. Even Christians today are struggling to attain that level of maturity that is pleasing to God. The floods of all forms of idolatry are sweeping away our faith to the point that we become defensive to say these are normal and nothing wrong with it. So many times we hear in the church about offering our bodies as living sacrifice, holy and pleasing to God (Rom 12:1). Is there any sacrifice at all when we can not abstain from these temptations?
I am quoting the complete passage of Rom 12:1-2:

Therefore, I urge you, brothers, in view of God's mercy, to offer your bodies as living sacrifices, holy and pleasing to God — this is your spiritual act of worship. Do not conform any longer to the pattern of this world, but be transformed by the renewing of your mind. Then you will be able to test and approve what God's will is — his good, pleasing and perfect will.
Modern idolatry is a pattern of this world. Do not believe it is normal. Transform our minds into what King David wrote in the first verses of the Book of Psalm.
Ps 1:1-3
Blessed is the man who does not walk in the counsel of the wicked or stand in the way of sinners or sit in the seat of mockers. But his delight is in the law of the LORD, and on his law he meditates day and night. He is like a tree planted by streams of water, which yields its fruit in season and whose leaf does not wither. Whatever he does prospers.
Filling our lives and thoughts with the law and will of God will leave no void or space for the things of this world. We become stronger Christian and be enlightened with the evil that separates us from Him. Furthermore, let our lives be controlled by His Spirit because God knows how difficult it is to battle the temptations.
Rom 8:9-11

You, however, are controlled not by the sinful nature but by the Spirit, if the Spirit of God lives in you. And if anyone does not have the Spirit of Christ, he does not belong to Christ. But if Christ is in you, your body is dead because of sin, yet your spirit is alive because of righteousness. And if the Spirit of him who raised Jesus from the dead is living in you, he who raised Christ from the dead will also give life to your mortal bodies through his Spirit, who lives in you.

It is also His war and He is willing to help us. Wear God's armour to battle the enemy and we will always be victorious.
Eph 6:10-18

Finally, be strong in the Lord and in his mighty power. Put on the full armour of God so that you can take your stand against the devil's schemes. For our struggle is not against flesh and blood, but against the rulers, against the authorities, against the powers of this dark world and against the spiritual forces of evil in the heavenly realms. Therefore put on the full armour of God, so that when the day of evil comes, you may be able to stand your ground, and after you have done everything, to stand. Stand firm then, with the belt of truth buckled around your waist, with the breastplate of righteousness in place, and with your feet fitted with the readiness that comes from the gospel of peace. In addition to all this, take up the shield of faith, with which you can extinguish all the flaming arrows of the evil one. Take the helmet of salvation and the sword of the Spirit, which is the word of God. And pray in the Spirit on all occasions with all kinds of prayers and requests. With this in mind, be alert and always keep on praying for all the saints.

To God be the glory!